A cyborg with no past. An elf with no magic. Together, their love can save their world.
Tordan woke from his chip to find out he's a Cyborg. Filled with rage and confusion, he has no memories of his past or who he is, and no idea what freed him. But he feels a powerful, unexplainable connection to the elven prisoner in the last cell.
Deprived of her magic, princess Aielle willingly faces death to keep her people's secrets. The last thing she expects is to be rescued by one of the sexy and lethal cyborgs enslaved by them.
Now they're fugitives, and the secrets they are hiding are the keys to freedom for them both. Can they trust each other enough to save the world?
Buy Tordan Today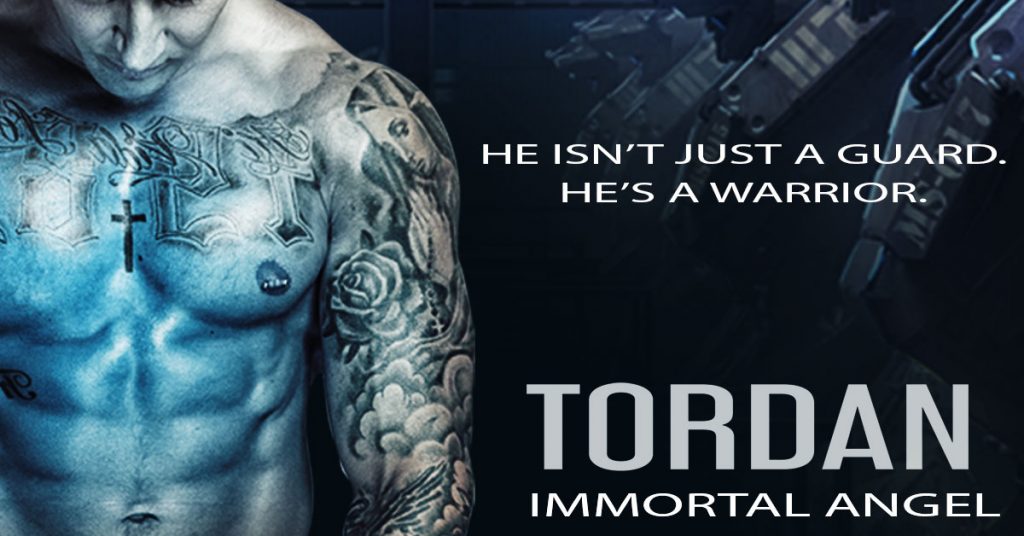 About Immortal Angel
Immortal Angel is always writing. Her specialty? Science fiction / fantasy romances that drop readers into a new world and leave them hanging on until the very end.
Growing up on sci-fi, fantasy, and romance; she can't help but weave these elements into her stories. Which, luckily for her readers, results in a whole lot of hot human men, supernatural males, and some very sexy aliens.
Immortal Angel loves to hear from her readers, and of course, she wants to hear from you! Feel free to contact her by any of the methods below: