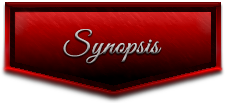 Prince James isn't ready to settle down. So when the sexy royal heads to the United States for some party-boy-style R&R and meets the enticing April Edmonds at a club in Vegas, he's looking for fun, not love. He's more than ready to claim her for the night, and then a second. But, when he gets called home by the queen, he leaves immediately, without saying goodbye.
Unfortunately for poor April, he left behind more than she bargained for. Within weeks of his abrupt departure, her grief at his abrupt disappearance becomes panic, when she realizes she's pregnant. She endeavors to go through it alone, but when James finds out about the baby, his whole world changes, and with his power and money, April discovers that he can still change hers too.
Despite stubbornness and lack of trust between the couple, their attraction and shared love of little baby Penny binds them together. With the help of family and friends who won't let them throw their love away, James may stand a chance to bring home to England the love of his life and, with her, the new princess of Wales.