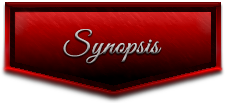 If Rainer is going to inherit the family fortune then he has to settle down...and Tasha is his only hope...
It isn't easy being a woman in a man's world, but Tasha has been doing her best. While it has meant sacrificing a social life and a love life, she has risen within the ranks of Hyperion, becoming one of the more notable junior executives. But all her success is threatened when stunning Rainer Maxwell weasels his way onto her big project.
Of course, Rainer himself is dealing with pressure to be a certain kind of man and a certain kind of success. While the world seems to love his playboy image and slick business style, his family looks down upon it. And that matters, because in the Maxwell family, only one heir gets the fortune, and the others get pennies. But he'll need Tasha's help.
Sparks fly, both good and bad. Is this a match made in heaven, or are these two who are destined to infuriate each other?